Sunday, 20 September 2009 | 2 Comments
Last year, I posted the Melbourne Storm Number Plane Logo – and today, exactly one year later, purely by coincidence, I've made a Brisbane Broncos Number Place activity.
To make the design, I placed an image of the logo into GeoGebra and set it's transparency to about 50%.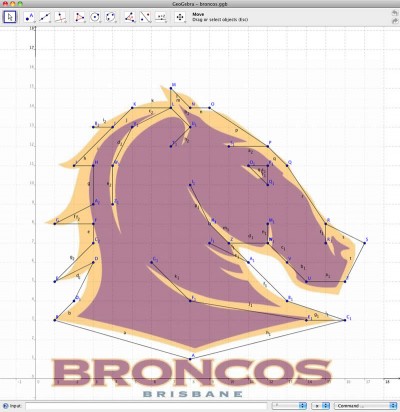 Then, I plotted points and connected with intervals. After a little tweaking (moving points around) I had a finished product.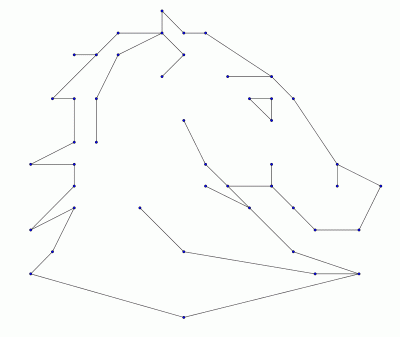 To turn this into coordinates, I thought the Spreadsheet function in GeoGebra might help, so I used the "Record to Spreadsheet" pointer. However, whilst it placed the x,y coordinates into the spreadsheet, it did so all on one row, rather than a new row for each point. So, I manually entered them into Excel and then dumped into a Word document.
As an alternative to just drawing this logo, it's a simple enough logo for the students to have a go at turning it into coordinates themselves.
Here's a coloured in version: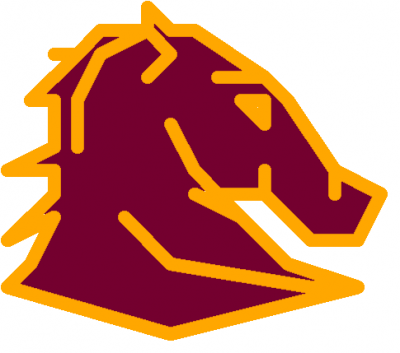 Post a comment
Commenting is not available in this channel entry.