Wednesday, 23 September 2009 | 0 Comments
Brad Bennett, a student at a NSW DET Public High School, has made a site called DERNSW Tutorials – Tutorials for students and teachers using NSWDER laptops.
What a great idea! He's writing tutorials for things you can do on the Digital Education Revolution laptops being rolled out to Year 9 students. A fantastic way for teachers to up skill and to share with their students.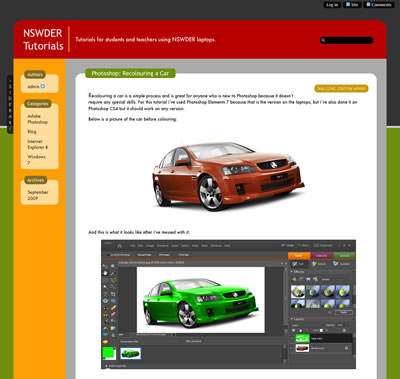 Post a comment
Commenting is not available in this channel entry.