Saturday, 01 December 2012 | 0 Comments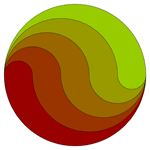 Nearing the end of the year, I've updated a previous MathsClass blog post from 2008 with additional supporting material to make this nice design. Files available on MathsFaculty.
There are other end of term activities on MathsClass and design activities on MathsFaculty.
Post a comment
Commenting is not available in this channel entry.