Saturday, 20 June 2009 | 1 Comment
I recently contributed some comments to the executive at my school about the DET roll-out expected to be happening soon. A slightly editted version is below. I'm really not sure where the executive are at with this roll-out, I haven't heard much except from the computer coordinator – it's a shame, or more accurately, it makes me nervous, because there is the potential for a lot of problems to arise from this roll-out if we're not prepared. I'm republishing my comments because they might help you in engaging with your school about planning and preparation.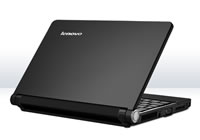 School Policies
Like other aspects of our school activities, we must have expectations and rules in place before this roll-out commences:
Student expecations – this will cover:
Technical – e.g. charging
Responsible ownership – e.g. looking after the machine, bringing it everyday
Ethical – e.g. appropriate use, cyber bullying, privacy (camera in computer, ability to record audio)
Behavioural – e.g. respecting requests by teacher's to put laptop away
Teacher expectations – what does student use of laptops look like in a classroom. For example:
Should it be a standard that class notes are still kept in a workbook. Writing notes in Word is not an effective use of technology in the classroom.
Teacher's commit to professional development (formal and informal), seeking out resources, sharing resources and ideas.
Management ideas – what to do when:

Student's forget laptops, when you have a lesson planned that uses them.
Laptops in class that are not charged, or run out of battery.
Dealing with demands of students to use laptops.
"Seeing" what students are doing.
Teacher monitoring of student activity
Casual teachers in a classroom full of laptops
Professional Development / Training
This needs to be more than online tutorials.
For teachers, 3 areas:
Introducing teachers to the machines

Basic use of the laptops, fixing common problems.
Software

Effective use of the applications.
Pedagogy
Creating netbook based lessons. Moving teachers beyond Word, PowerPoint and Google.
For students:
Expectations and rules
Technical procedures
Introducing students to the machines
Links
Classroom Management
Curriculum resources
From a
DET

Deputy
Post a comment
Commenting is not available in this channel entry.