Monday, 17 January 2011 | 6 Comments
When introducing the topic of 'ratio', I use the mixing of cordial as an illustration that most kids get.
The idea of using 1 part of cordial to 4 parts of water makes sense to them – and they get the idea of equivalence when you mix the cordial in a different sized container (I use the examples of using cups to fill a bottle for a picnic, and using buckets to mix a big batch for a party).
Recently Cottee's Cordial started making their cordial concentrate in 1 L rather than 2 L bottles. Doubling the strength of the concentrate with the instruction, "Just Use Half". See 'Products' on the Cottee's Cordial web-site.
Rather than explaining how I'm thinking of using this in class – because to be honest, I'm not sure – I'm going to pose a WCYDWT? ala Dan Meyer.
So, what can you do with this? Your suggestions in the comments.
2 L Bottle
(click on images to view larger)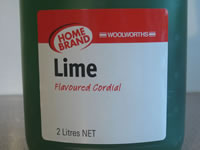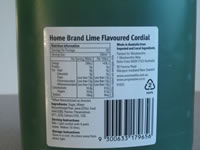 1 L Bottle
A set of photos is in the zip file below. High resolution versions are available on Flickr.
Post a comment
Commenting is not available in this channel entry.