Friday, 14 January 2011 | 1 Comment
I wrote about my t-shirt box back in 2009. It's a resource I still use in my classroom. When teaching surface area I have peel off sides for the box which can be placed on the board to show the net.
For Christmas, I got an AeroPress coffee maker. From the people who made the Aerobie, the AeroPress is similar to a coffee plunger, but better. It makes a single cup. Importantly for teachers it's quick and really easy to clean up.
Why am I writing about a coffee maker on a maths teaching blog? The box.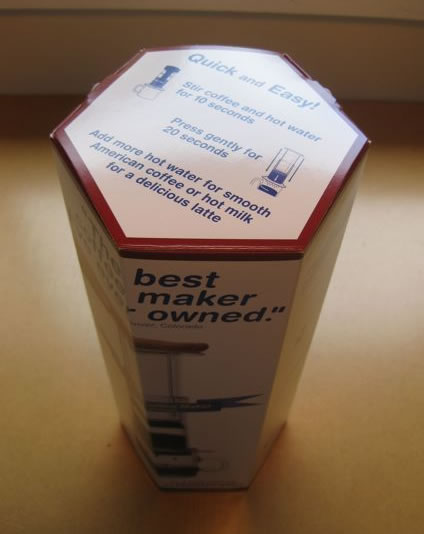 A regular hexagonal prism.
So, if you need a new teaching aid and a regular hexagonal prism, you can buy an AeroPress from my friend Neil at Ministry Grounds.
Post a comment
Commenting is not available in this channel entry.