Friday, 27 August 2010 | 0 Comments
For Australian teachers with access to objects from The Le@rning Federation, the resource Bridge Builder is a nice way to deal with geometric patterns and finding the algebraic rule.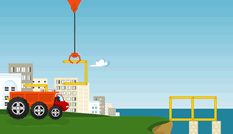 Using resources like this, I find it helpful to have a recording sheet for my students. Seems like a contradiction to have a worksheet for an online activity, but without it I find the students skip through tasks and I can't really determine whether they have made a proper attempt.
The worksheet below is a simple recording sheet for the Bridge Builder resources. For NSW DET teachers, it includes the Save Codes that work with TaLe4Students.
Post a comment
Commenting is not available in this channel entry.