Monday, 15 June 2009 | Comments
What else could you do with capacity? As I was getting a glass of juice to have with my breakfast, I was thinking that I could use this image as a quick question at the start of a lesson.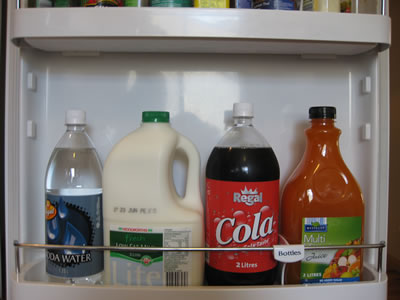 That is, find the total capacity on the bottom shelf of the door of my fridge.
This could be extended as a home exercise with students getting laptops with built-in cameras – take a photo of your fridge shelf and find the capacity of the containers on it.
Post a comment
Commenting is not available in this channel entry.