Friday, 24 April 2015 | 0 Comments
I found the previous stamps I had made so helpful that I got a few more made.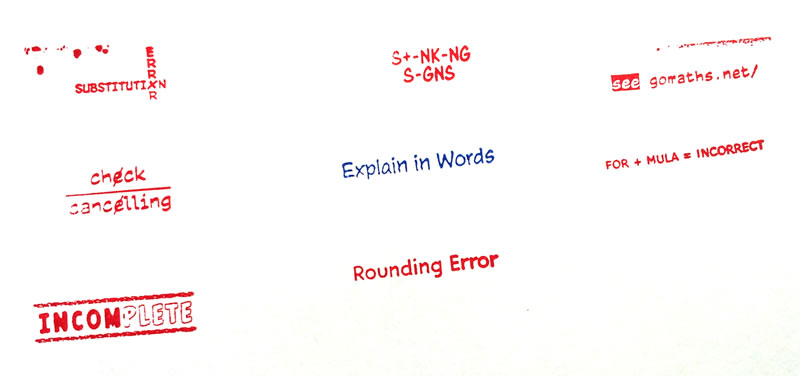 (As you can see, a couple have a bit of blotchiness. I think this is because I've used quite small text on a small stamp.)
I used Vistaprint, who sell a small (36 × 12 mm) self-inking rubber stamp. I got them for $7.99 ea (through one of the regular discounts they have) plus $3.99 ea for colour (red or blue).
Below are the image files I used for the stamps above and from the previous post.
Post a comment
Commenting is not available in this channel entry.