Saturday, 15 October 2016 | 1 Comment
Inspried by this, Pythagoras in 2 minutes.
I used Post-It notes to demonstrate Pythagoras' Theorem to a class.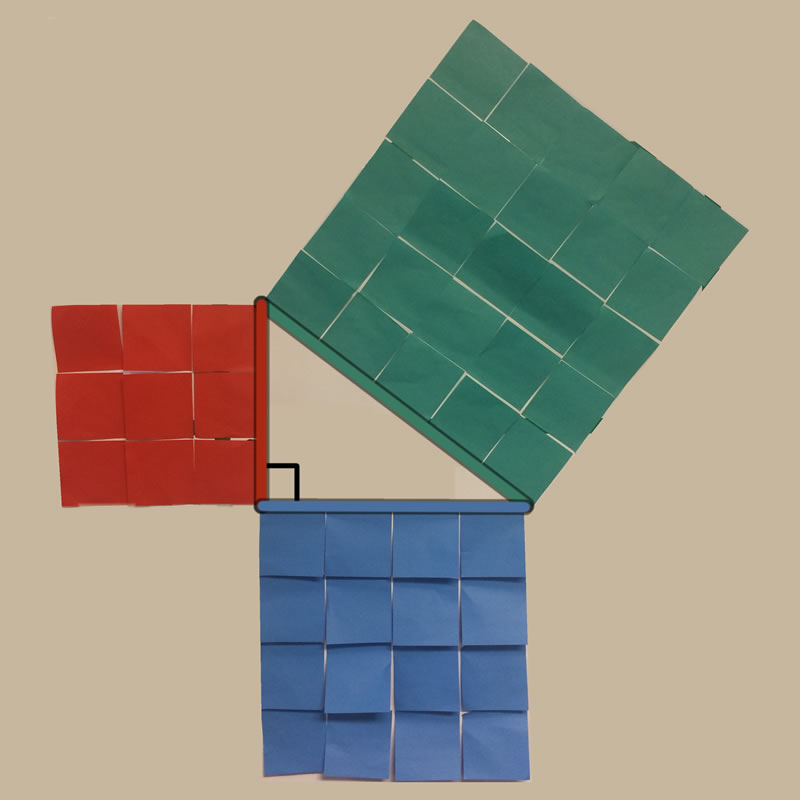 There's something nice and tangible about this simple demonstration.
I turned the idea into a animation:
Post a comment
Commenting is not available in this channel entry.