Monday, 27 January 2014 | 2 Comments
Here's a starter activity I have built on MathsStarters: Number of the day.
This idea is fairly simple, there are many examples of this activity on places like Pinterest.
For my version, each day of the year will show a different number. For each number there are four variations of the questions (A, B, C and D). You could use this activity at the start of the lesson with a class, and repeat with a variation of the quiz later in the lesson.
This is part of my strategy to develop the number sense of one class in particularly this year.
As always, feedback and suggestions are welcome.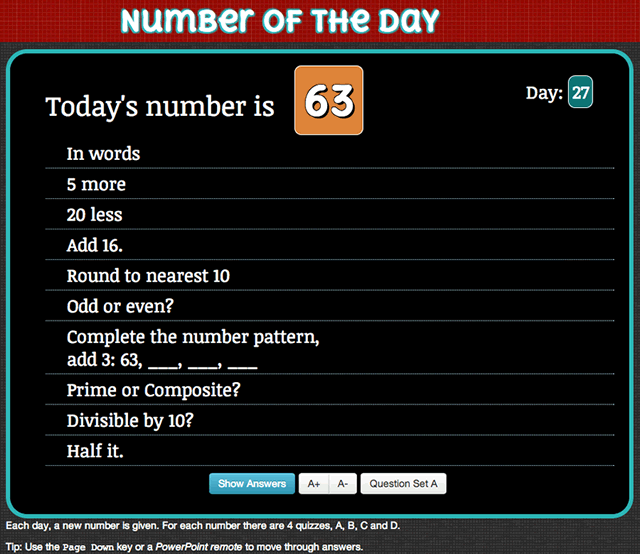 Post a comment