Sunday, 02 August 2015 | 0 Comments
Just added to MathsStarters: Number of the Day (junior) is for Stage 2/3 students (Years 3 to 6) covering:
represent numbers of up to four digits using objects, words, numerals and digital displays

identify the number before and after a given two-, three- or four-digit number

count forwards and backwards by tens and hundreds on and off the decade

arrange numbers of up to four digits in ascending and descending order

use place value to partition numbers of up to four digits

round numbers to the nearest ten, hundred or thousand
[MA2-4NA; ACMNA052, ACMNA053. Reference: NSW Syllabus for the Australian Curriculum, Mathematics K-10 Syllabus]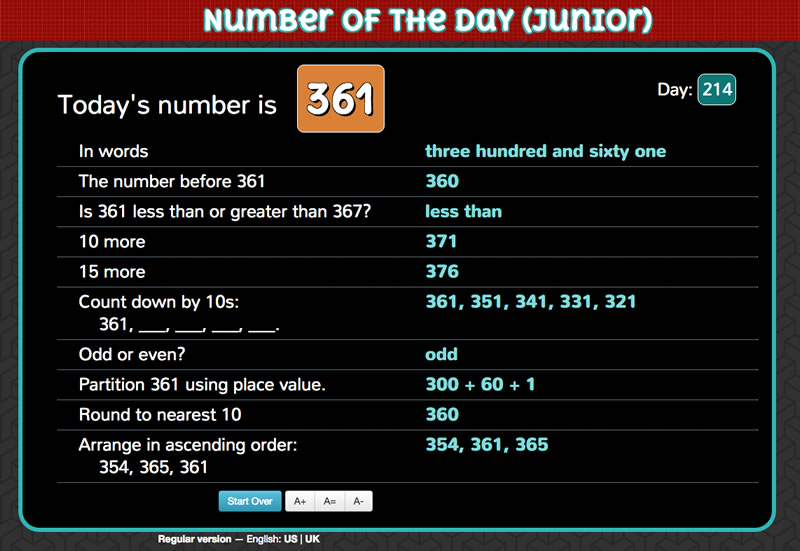 As always, feedback and suggestions welcome.
Post a comment
Commenting is not available in this channel entry.