Thursday, 27 December 2012 | 0 Comments
Back in 2010, putting a piece of wall in our kitchen to attach a child gate to, a problem arose about evenly spacing screws.
I was amused to get a Strait-Line® Rolling Tape™. It calculates evenly spaced points™. I really liked the line on the packaging:
It does the Math™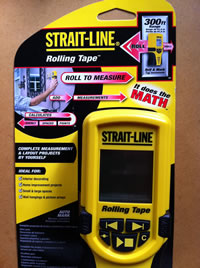 Well, I'm out of a job!
But, then I was putting three dog bottom hooks on the same wall. I wanted to find the centre. In the olden days, you would measure and halve.
How can we use this device to find the centre without doing any math?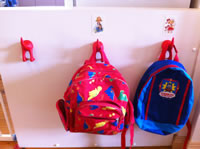 Post a comment
Commenting is not available in this channel entry.