Sunday, 05 August 2012 | 3 Comments
Year 11 Mathematics have one of their three periods a week, last period on Fridays. Of course, they're not highly motivated at that time.
The other week, we folded parabolas, I called it "Arts and Craft Friday".
The next week, they surprised me by asking what we were doing for "Arts and Craft Friday"... I had nothing!
I've been thinking what I can do each which with an Advanced Mathematics class that is crafty and relevant. At the same time, @meaganrodda mentioned "Foldables". I had seen them before, but had never made them with a class.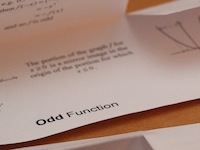 It seems that Foldables might be a great way to have "Arts and Craft Friday" and summarise the course at the same time.
Currently, we are looking at Functions and Quadratics. So, I made two foldables that summarise:
(Use the above link to see the files on MathsFaculty, also available via the link below.)
There's not much for the students to do in these but cut and fold. But, I wanted to introduce the idea of summarising like this first. Then, start to move towards the students creating the content.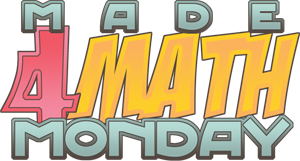 This is also my first submission to Made 4 Math Monday. If you haven't seen this on blogs yet, check out @druinok's blog, Teaching Statistics each Monday.
Post a comment
Commenting is not available in this channel entry.