Wednesday, 22 December 2010 | 0 Comments
Tanya Duffy shared a great coordinate geometry activity on a private forum earlier in December.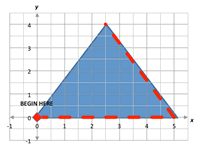 In the closing days of the term, I used the activity with all my classes. It made drawing on the number plane a little bit different and leveraged technology so students could see their mistakes. Tanya has made the Excel workbook available on her blog:
Post a comment
Commenting is not available in this channel entry.