Monday, 01 November 2010 | 2 Comments
I've added a nice little feature to the MathsLinks site – Favourites.
On MathsLinks, once registered on the site, you can Favourite a link. This does two things for users of the site:
you can keep your favourite links on an easily accessible page
others can see the most favourited links on the site, making it easier to find the best resources
Here's a rundown of how to use the feature.
Login or register on MathsLinks
Browse the links for the topic of interest, let's say Angles.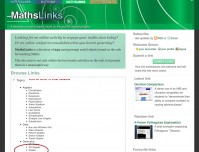 To save a link as a Favourite, just click "Save a Favourite". If you've already saved a link as a favourite, you can see how many people have saved it, clicking "A Favourite" will take you to your list of favourites. You can also delete a favourite.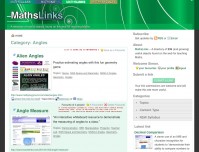 When you save a favourite, you get this confirmation page.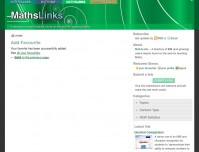 Your Favourites page shows all the links you've saved as favourites.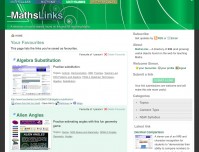 I hope this feature makes the site more useful, and if you have any suggestions, I'd love to hear them.
Post a comment
Commenting is not available in this channel entry.