Monday, 26 April 2010 | 6 Comments
How do you make a unit on percentages richer / project-based / engaging / authentic?
A unit on percentages is one of those where I struggle to connect the messages of far greater "educators" than I with the reality of my classroom. I stick with a fairly standard approach to percentages:
Intro – defining percentages, percentages ↔ fractions (denominator of 100).
Simple fractions to percentages and common percentages.
Percentages as decimals and vice versa.
Finding a percentage of a given quantity.
Comparing like quantities by converting to a given percentages.
Profit/loss as a percentage of cost/selling price.
Real Life problems (really just the same as above using the calculator).
We try to focus on not using a calculator, but rather using a knowledge of common percentages or other mental methods.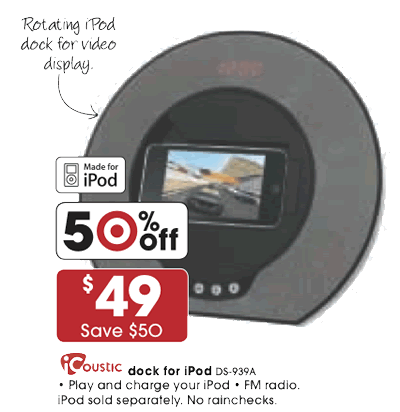 In "real-life" percentages are usually already solved for our students – not always correctly though.
The most interesting activity in this series of lessons comes at the end when we consider The Biggest Loser, however – to be honest – the way I've presented this only allowed maybe the top 2 students in a class to achieve, certainly needs a re-work for this year.
This is my problem, rich / project / authentic tasks seem to pitch themselves above the capabilities of an average mixed class at my school. Usually meaning that an attempt to undertake such an activity results in a more teacher-led lesson than normal. I say this is my problem, because obviously I need to find/create/borrow activities and ideas that are better suited to my students. But, they just don't seem to be out there.
So, how do you make a unit on percentages richer / project-based / engaging / authentic?
This is the sort of question I hope anyone can pose on my new Q&A site for maths teachers – a work in progress.
Post a comment
Commenting is not available in this channel entry.