Wednesday, 02 July 2008 | 0 Comments
This simple design activity could be used as something extra whilst Year 7 are using geometric instruments and learning about perpendicular lines. Or, as a stand-alone activity.
Using the template and a set square, make perpendicular lines from each line to where the next line meets the outside of the circle. See the diagram below.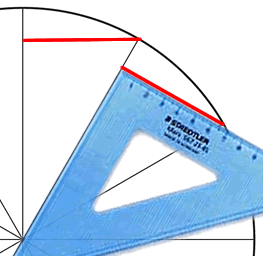 This will make a saw tooth pattern around the outside of each circle.
Next, cut out around the "teeth".
Colour each circle, for best effect use different colours on each so they stand out when put together.
Finally, line up the centres and glue the circles on top of each other from smallest to biggest.
An example of the finished activity: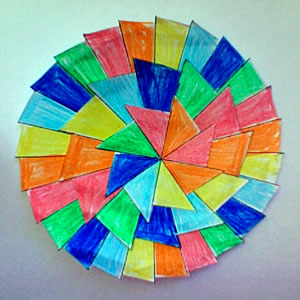 Post a comment
Commenting is not available in this channel entry.