Monday, 20 May 2013 | 0 Comments
Downloadable Essentials is a new section on MathsKit.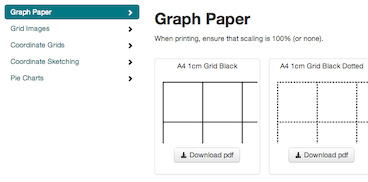 In meeting the purpose of MathsKit, quick links to resources for Maths teachers, there are free downloads of graph paper and lots of grid images. There are lots of sites offering free graph/grid paper, but not so many providing high quality grid images with the specific purpose of using them in a worksheet or exam create in Word (or other program). Please suggest other files that should be available, I will gradually make and add.
Post a comment