Saturday, 30 January 2010 | 2 Comments
For NSW DET teachers, I'm sure you know of TaLe, and hopefully have seen some of the resources for the DER that have been published there. One category of resources has been called Laptop Wraps (they are also available publicly).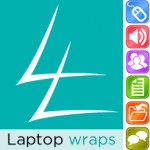 New Laptop wraps from the Centre for Learning Innovation (CLI) provide online and offline tasks to support student investigation, collaboration and creation of content.
Each Laptop Wrap gives a couple of ideas for using the netbooks and their suite of software in the classroom.
At the Staff Development Day (SDD) at the start of term, I encouraged my faculty to review some of these resources. Much like any resources I come across, the ones I looked at will require some modification to use in my classroom.
So, I put together a simple structure for us to use when reviewing these resources:
Consider some of the ideas given in the Laptop Wraps.
What activities (even if they require modification) in the wrap would you use?
Select an activity(s) you'd like to do with your class.
What modifications to the wrap are required?
What resources do you need to create to use this wrap?
(I've supplied this in a printable form below)
I'm hoping this provides a simple way to encouraging the sharing of found resources and the creation of new resources in our faculty.
Post a comment
Commenting is not available in this channel entry.