Thursday, 11 April 2013 | 0 Comments
There have not been many thoughts on the art of teaching on this blog for a while. Most of my posts have been about an activity/resource that I'm sharing, and it will continue to be that way.
At the end of Term 1, 2013, I think my teaching is going well. Students are mostly engaged, behaviour issues are minimal, students seem to generally enjoy being in my classes.
What is frustrating about this gig at the moment, is not what is happening inside my classes, but the external forces. There are so many "ideas" (whims?) being pushed on teachers, so many increases in expectations that are pulling on teachers, many extra-curricular aspects of school seem to be taking priority (and impacting) the teaching and learning in the classroom.
At the end of Term 1, this is how I would visually describe the current state of teaching: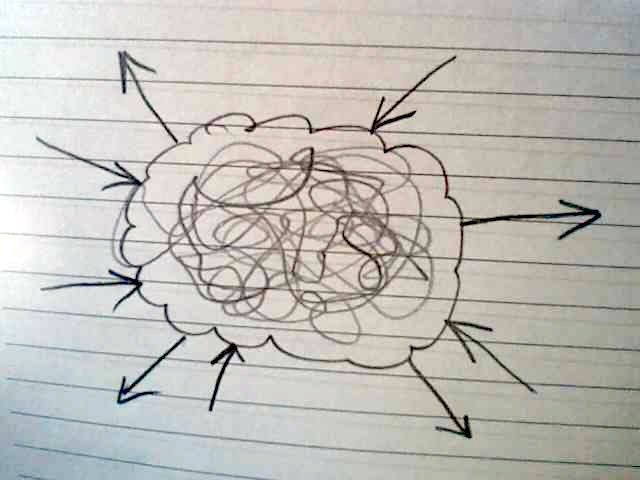 Post a comment
Commenting is not available in this channel entry.