Tuesday, 09 February 2016 | 0 Comments
I've added an additional game under the Fractions category on MathsStarters Bingo:
Converting fractions, decimals and percentages
This game focusses on the conversion between the common fractions and their equivalents decimals and percentages. The game is limited to fractions with a denominator of 2, 3, 4, 5, 8 and 10.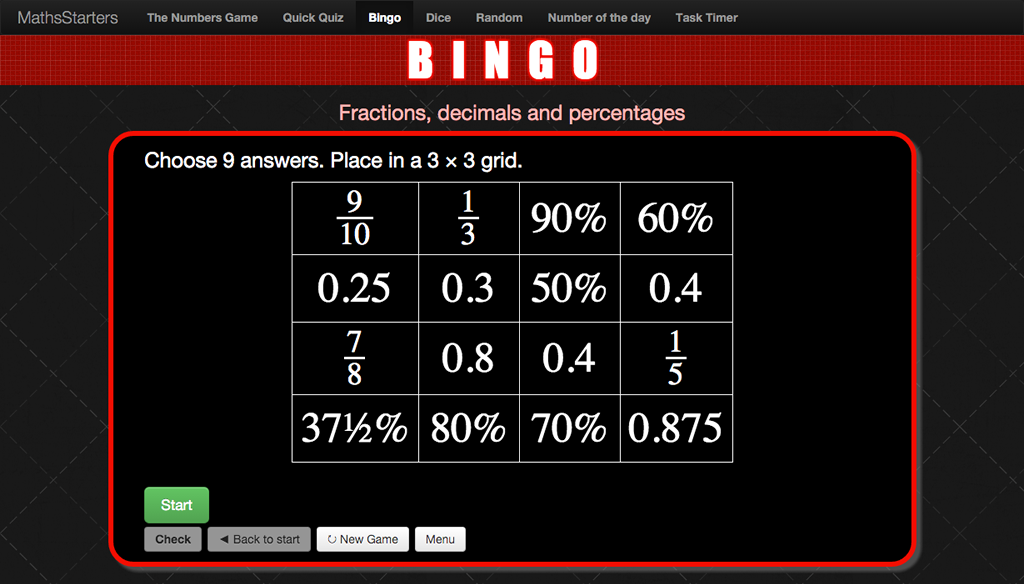 If you're not sure how to use this Bingo game, have a look at this earlier post.
Post a comment
Commenting is not available in this channel entry.