Monday, 06 July 2015 | 0 Comments
Many teachers are now using Google Classroom to connect with their students. Recently Google added the ability for external sites to share to your classroom. I have added this functionality to MathsLinks.
Say I wanted to share a link I've found on MathsLinks with my class. Click the share button and choose
Google Classroom from the dropdown.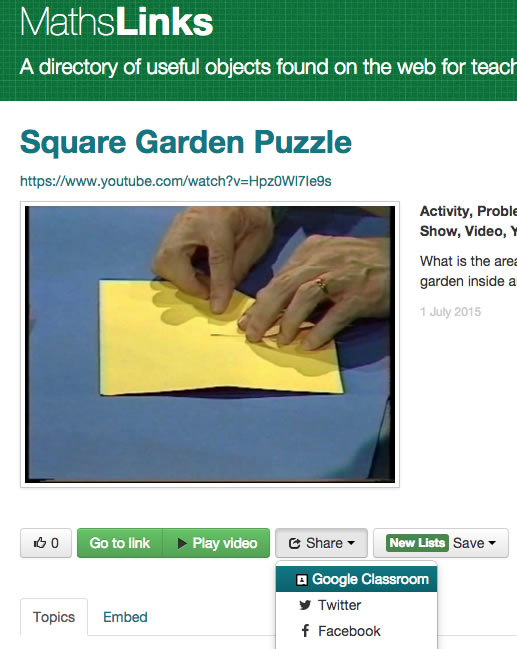 When you click
Google Classroom a new window / tab will open where, if you're already logged in to Google Classroom, you are given an option to choose from your classes and share the item as an assignment or announcement. A gomaths link is shared, which means your students are taken straight to the linked resource (not the MathsLinks page).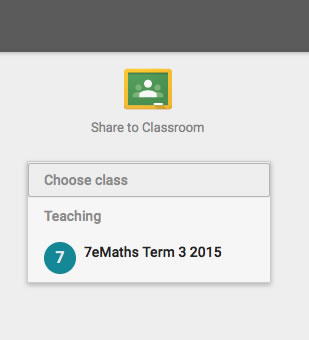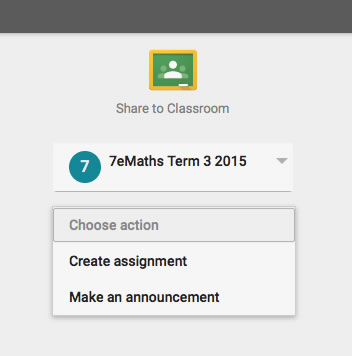 As always feedback is welcomed.
Post a comment
Commenting is not available in this channel entry.