Sunday, 25 January 2015 | 0 Comments
This screencast follows on from the previous Mathematical Symbols in Word for Mac.
In this screencast, I show a fast method for typing mathematical expressions involving basic symbols (like × and ÷). This method doesn't require the mouse to navigate a menu nor does it require an Equation to be inserted.
---
Sunday, 25 January 2015 | 0 Comments
This is an update to the second most popular item on this blog, Maths symbols in Word (Mac).
In this screencast, I show a fast method for typing mathematical expressions involving basic symbols (like × and ÷). This method doesn't require the mouse to navigate a menu nor does it require an Equation to be inserted.
One note, in this video I show that there are many symbols available in the Character Viewer, like digits in circles, however if sharing documents with a Windows user, some of these symbols will not work for them.
---
Saturday, 24 January 2015 | 0 Comments
Increasingly I am consuming media on my desktop computer rather than my TV when at home.
Numberphile, for example, publishes one or two videos a week that I want to watch. However, I've always found watching in the browser annoying. Two ways to improve the YouTube viewing experience are:
install an extension like ImprovedTube

(for Chrome) which, as the name suggests, improves the experience of watching on YouTube - stops AutoPlay for example.

download YouTube videos to watch in a media player. There are online services and software that can do this. But you then have to wait for the download (rather than streaming) and I don't necessarily want a copy of the video once watched.
I have always thought there should be an option on YouTube to "pop-out" the video so it doesn't take up a whole browser page.
For some reason, I always just thought YouTube should do this, not considering that a third-party may have created software to do exactly this. Recently, I went looking.
On a Mac, MediaTube and Tubbler are two pieces of software that play YouTube videos in a stand-alone player.
Here's a summary of the features:
Screenshot - MediaTube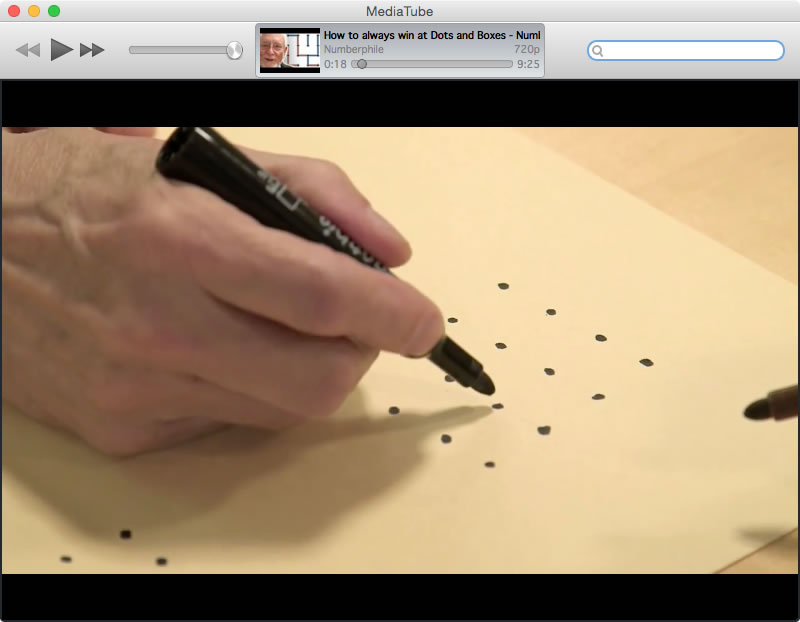 Screenshot - Tubbler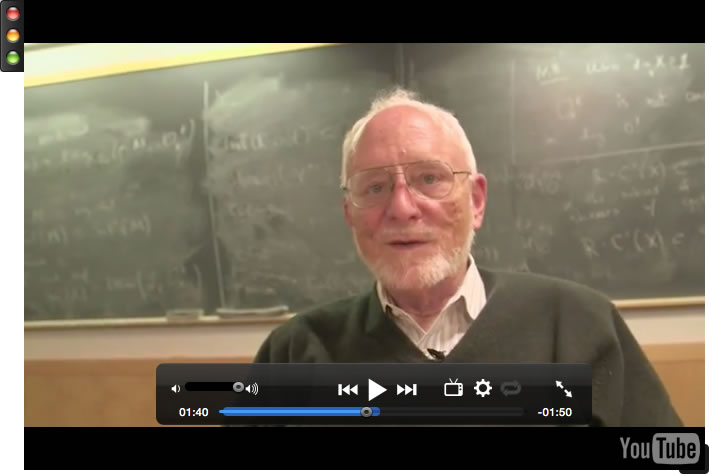 As you can see from the screenshots, Tubbler has a more minimal window (much like Apple's QuickTime). The Tubbler window also stays on top of other windows, so it doesn't get lost in the shuffle when you're working with lots of windows. However, I had some issues with videos stalling on Tubbler (not my bandwidth as the videos didn't stall in MediaTube or in the browser).
For now, I'm going to use MediaTube.
For School?
One of these applications could be an option for showing videos in lessons. However, I still prefer to download the YouTube clip to avoid any internet connectivity problems during a lesson.
In Australian schools, I would suggest reading (and trying to understand) this document from Smartcopying (The Official Guide to Copyright Issues for Australian Schools and TAFE): Using YouTube. In particular, it notes that downloading YouTube videos for subsequent viewing in a lesson may be acceptable:
Depending on the circumstances, the Flexible Dealing Exception may allow the YouTube video to be copied.
Windows
For Windows, the first result in Google for "youtube stand-alone player windows" is minitube, last updated in 2009, it did not work for me. There's also, not sure if related, Minitube (also for Mac and Linux), however the Windows and Mac versions are not free. There are probably many more options.
---
[I'm aiming to include more technology posts on this blog that are not directly related to Mathematics teaching. Technology is one of my interests and I often get asked by other teachers "how did you do that?" or "how did you find that?". I will try to answer those sort of questions.]
---
Thursday, 22 January 2015 | 3 Comments
I usually write a start of year post. Here are a few quick specifics.
Accreditation
My main aim for 2015 is to be accreditated at the Highly Accomplished Teacher level with the Board of Studies, Teaching and Educational Standards (BOSTES). Honestly, it was my aim in 2014, it just didn't happen. This year I'm not teaching Extension 2, so will aim to give this process about an hour a week.
My classes
Year 7 Enrichment Class
Half of our Year 7 students rotate through 'enrichment' classes each term. This year, I am teaching the Enrichment Maths class. I previously taught it in 2013. Essentially it is a one term course about problem solving.
This course was handed down to me. In 2013 I added some refinements and resources.
In 2015, the big change will be to the problem solving methodology taught. Previously there were about 7 steps. I'm paring that back to 4 along the lines of Polya. I will share resources I create on this blog.
Junior Classes
I'm teaching classes in Year 7, 8 and 10 (being the same class I had in Year 9).
Senior Classes
I will be teaching both the Year 11 Mathematics (2 unit) and Extension 1 (3 unit) classes. Previously I have taught one or the other. The 3 unit class is a subset of the 2 unit class, which always presents a challenge of aligning the main subject content with the extension content.
For Junior and Senior classes, the focus will be on encouraging effort.
Math is a growth subject, it takes time to learn and it is all about effort.
Jo Boaler
Informatics
In recent years, I have run the Australian Infomatics Competition at my school. The competition is problem-solving competition that tests logical processes. It incorporate ideas of computer programming without students undertaking any programming. An additional competition, the Australia Informatics Olympiad, takes this to the next level as a 3 hour problem solving competition using computer programming.
This year, whilst I'm not sure how yet, I want to take the purpose of this competition and broaden it to an extra-curricular activity for students (incorporating computer programming). In addition, I hope to use the Year 7 Enrichment Class to introduce computer programming as a means of problem solving.
From 2015, the Australian Informatics Competition becomes the Computational and Algorithmic Thinking (CAT) competition.
---
What are your grand plans for 2015?
---
Friday, 16 January 2015 | 2 Comments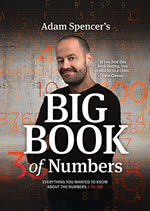 This holidays I wandered through Adam Spencer's Big Book of Numbers (currently sold out). For teachers, if you purchase from Adam's site, I paid a little extra to also get a Lesson Plans booklet.
If, like me, you're a fan of the Numberphile videos, then I would describe Adam's book as Numberphile-like snippets on the numbers 1 to 100.
As a high school maths teacher, there are lots of little tidbits in this book to throw into a lesson.
I have endeavoured to map the book to the syllabus.
Google Spreadsheet: Big Book of Numbers to the NSW Syllabus for the Australian Curriculum (and the Australian Curriculum)
(or download as a PDF 58 KB)
If I've missed something, feel free to add via the form.
Thanks Adam for a great book.
---
Continue to all entries from January 2015
See the Archives for more…