Friday, 24 April 2015 | 0 Comments
I found the previous stamps I had made so helpful that I got a few more made.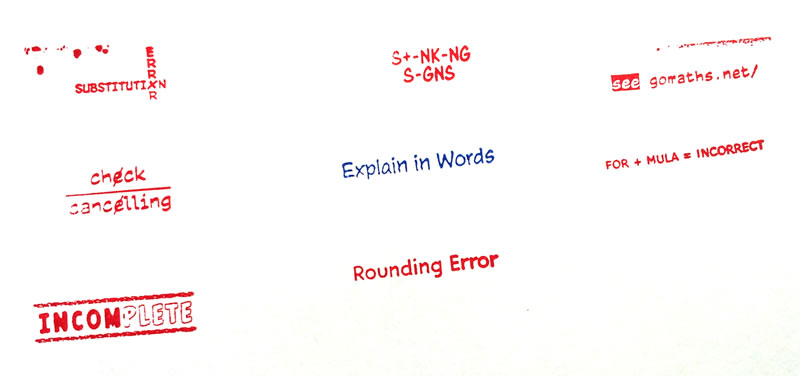 (As you can see, a couple have a bit of blotchiness. I think this is because I've used quite small text on a small stamp.)
I used Vistaprint, who sell a small (36 × 12 mm) self-inking rubber stamp. I got them for $7.99 ea (through one of the regular discounts they have) plus $3.99 ea for colour (red or blue).
Below are the image files I used for the stamps above and from the previous post.
---
Thursday, 23 April 2015 | 0 Comments
Probability is one of those topics where it's best to "see it".
In this activity, students with a 6-sided dice choose the 'winner'. Then, 10 rolls at a time, they tally rolls and then calculate the relative frequency as a fraction and a decimal.
Worksheet: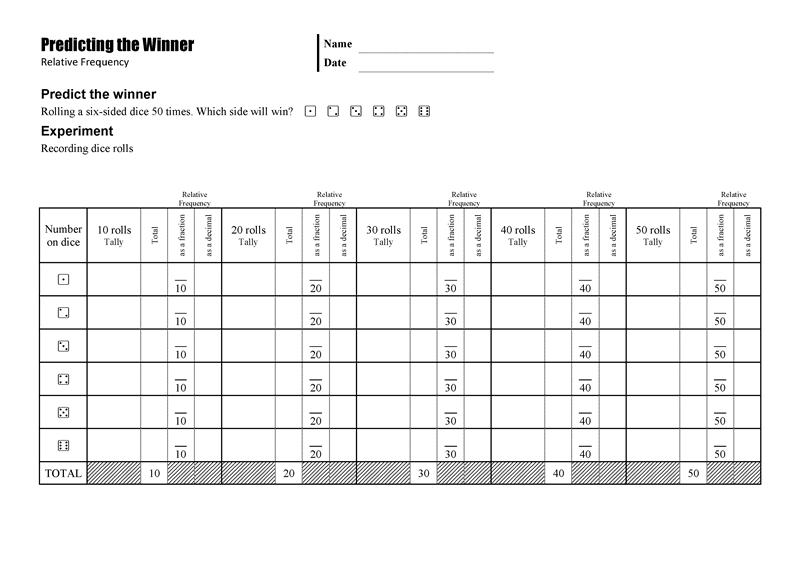 They do this for 50 rolls. On the reverse, students graph results for their chosen dice. The graph includes a line for the theoretical probability.
A nice result would be when the resulting line trends towards the theoretical probability, of course that is not always going to happen - a great discussion point.
In the Excel file, there are three different simulations:
50 rolls randomly generated - this could be used to show that there are lot of different ways the results might look, however many of then trend towards the theoretical line.
50 rolls , manual entry - this could be used to record one set of results with the class to demonstrate the calculations
1000 rolls randomly generated - shows the trend towards the theoretical line, usually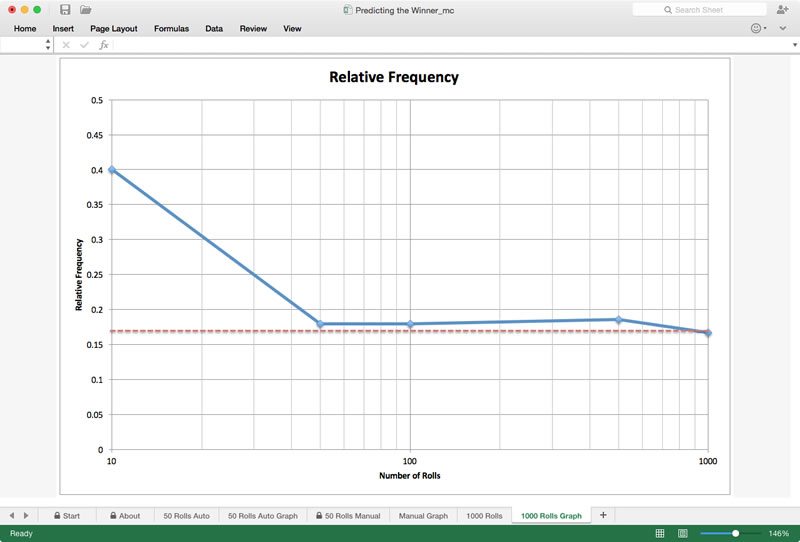 Download the files here:
---
Thursday, 09 April 2015 | 0 Comments
As I've thought about "Growth Mindset", see also Jo Boaler, I am convinced but then I head into class and walk out unconvinced. That disconnection is helpfully elaborated on in this blog post:
The Math Ceiling: Where's your cognitive breaking point?

Math with Bad Drawings
---
Thursday, 09 April 2015 | 2 Comments
Don Steward shares his excellent worksheets on his blog, Median.
---
Wednesday, 01 April 2015 | 0 Comments
Eddie Woo (YouTube: misterwootube), creator of over 1500 videos for students of Mathematics (with 7000+ subscribers and over 700 000 views!) has launched a second channel for teachers of Mathematics. Looks like he will be featuring videos from conferences, teaching and learning ideas, useful resources, book reviews and more.
Great idea! Looking forward to watching.
Check out his intro video:
---
Continue to all entries from April 2015
See the Archives for more…